Hand2Hand - Packing Bags
April 20th, 2018
Join us at Journey's offices (2558 64th Street SW, Byron Center) as we pack snack bags to give to Hand2Hand to feed kids in our community. The bags we pack will be given to kids to take home over the weekend when they don't have school lunches to help out. The whole family can be part of this evenings as we assemble these bags!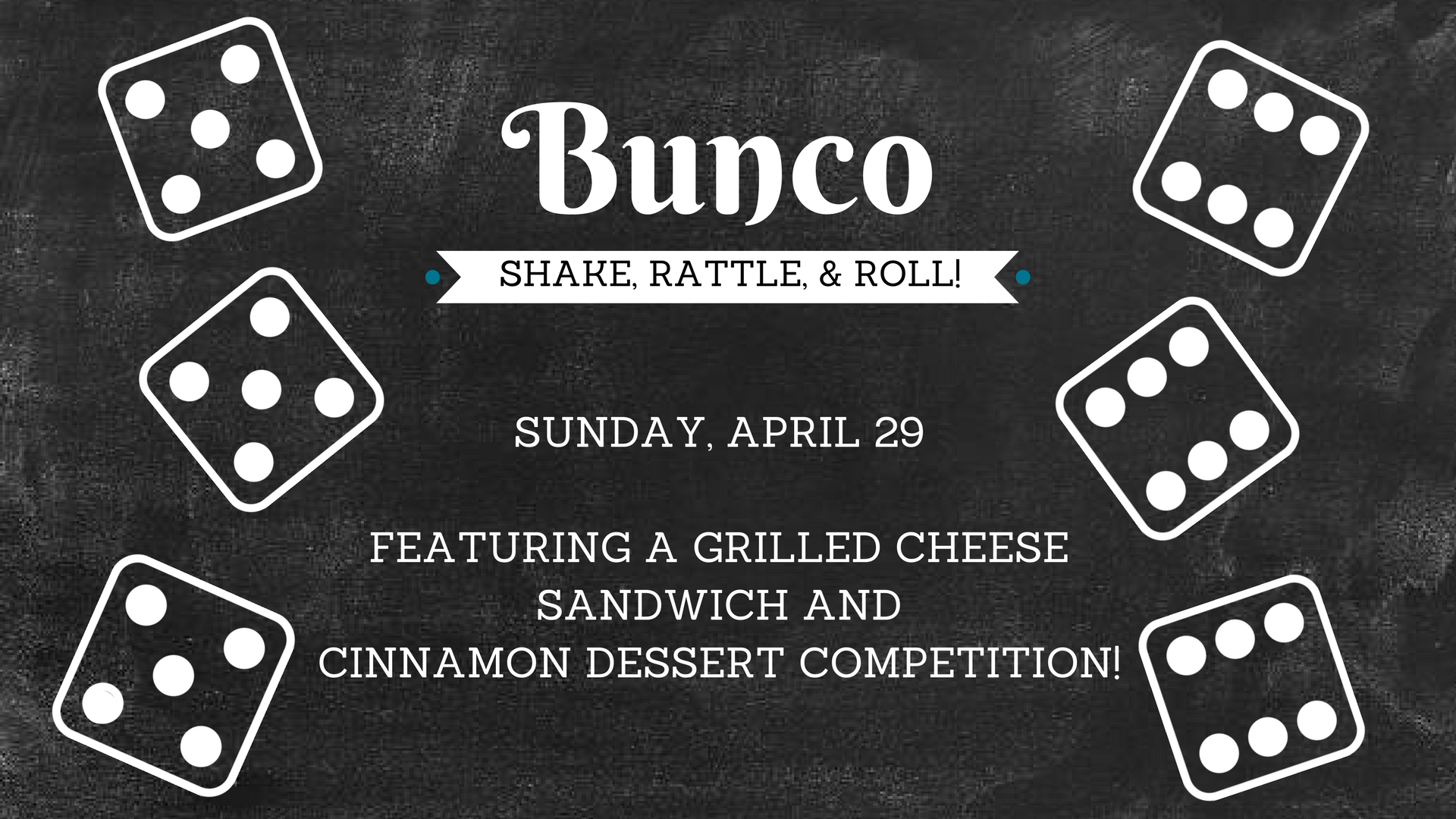 Bunco Night & Food Competition
April 29th, 2018
$10
Everyone is invited to a fun night out! Journey of Faith Church is hosting a Bunco Party at the Sports Center Cafe. There's also a food competition! There's no experience or Bunco ability necessary – we will teach you how to play.
The Food Contest this time is grilled cheese sandwiches and cinnamon desserts! To enter the food competition, bring the items for your grilled cheese creations (we'll grill them up in the Sports Center kitchen) or bring a cinnamon dessert to share.
There will be adult beverages available for purchase and all proceeds will help Journey as we seek to serve the families and our community. There are prizes for the Bunco winner and for the food contest winners.
Bring cash to vote for your favorite appetizer or dessert!
This event is open to all ages, so invite your friends and family – it's sure to be a great time!!
There's a $10 entry fee for the Bunco Party.
**Please note, the Sports Center Cafe kitchen is closed during this event.
Festival of the Arts
May 31st - June 3rd, 2018
$0
Be a part of Journey's biggest fundraising event of the year! Sign up for a shift to work at Journey's food booth at the Grand Rapids Festival of the Arts making our now famous grilled cinnamon rolls and gourmet grilled cheese sandwiches! LOTS of volunteers are needed for a successful event - if you can help at more than one shift, please do!
Volunteers at the booth wear Journey Festival Shirts. If you need one, please indicate the size you need. Shirts can be borrowed or purchased.